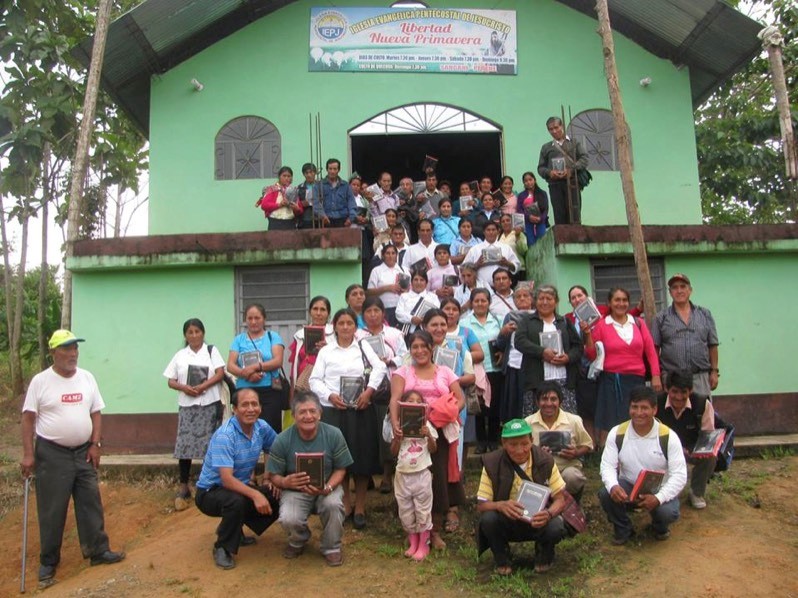 In News
Bible Study in Pichanaki
Inductive Bible Study Report from Pichanaki – Chanchamayo
Report by: Samuel Saccsara
April 19-20th 2015
Thank You, Lord Jesus for giving us this time of blessing for this Quechua village.
There were more women than men who attended this workshop. Many of the women live in the jungle taking care of their animals. This can be dangerous work as they have to protect their land from squatters and deal with the jungle animals such as tigers, anacondas, etc.
In Order to attend this workshop, many had to walk from their homes, ride in a car for 3 hours before arriving for the study. When I taught them how to study the Word of God in their own language, they were so happy and gladly wrote down many truths from the Bible.
Many of these students are living in the jungle because of the terrorist violence of past years. One elderly woman had difficulty reading, but despite this, she persevered in reading her Bible.
One Christian brother who couldn't read and only spoke Spanish, was in the workshop. Although he was illiterate, he was so happy to have his own copy of the Quechua Bible in his hands.
There is a need for reading glasses and more Bibles.