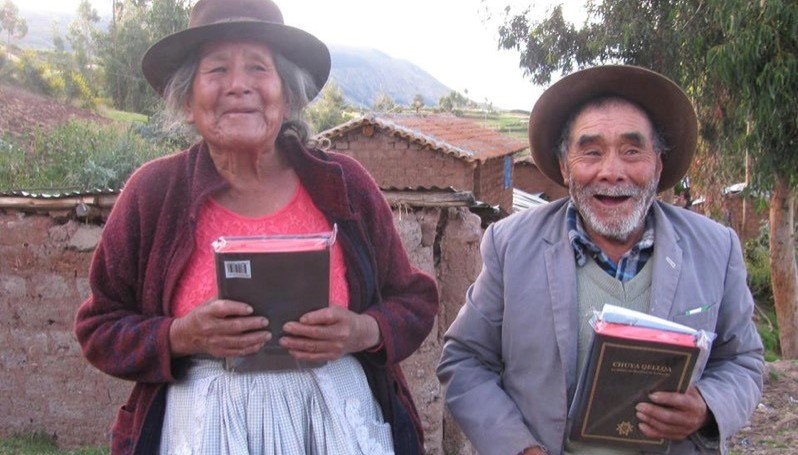 In News
Basic Study on Jude
BASIC STUDY ON JUDE
Yanayaku – Ayacucho
Report by: Samuel Saccsara
31 students attended
May 13-14th 2015
Blessed be the name of the Lord Jesus, that the Word of God came to this village for the first time, a people who were starving the Bread of heaven.
Once again, the adult women were illiterate, but in spite of their limitations, they listened to God's Word carefully. Study groups were formed to help them discover truth for themselves. It was very exciting to see them discuss God's Word in their own language.
The impact of this basic study of Jude:
They knelt before the Lord in tears. One sister prays for her children who are far from God.
They promised to serve God.
In appreciation for the workshop, they brought potatoes and corn because they didn't have any money. As they received their Quechua Bibles, they were overjoyed.
This town depends upon agriculture. On the day of the workshop, there was a lot of rain and hail and crop damage such as wheat corn in the surrounding areas, but God kept Yanayaku safe. The hail did not fall in this town, it's amazing, when we saw another nearby village their fields were full of hail. Glory to God!