Hello friends, Runa Simi supporters, and brothers and sisters in Christ!
My name is Faithe Robinson. For those of you who don't know me, I am a junior at Liberty University where I am majoring in Global Studies, and minoring in Spanish and Sport Outreach. I have been to Peru twice with my fantastic "home church," McConnell Memorial Baptist in Hiawassee, Georgia, and I was privileged to be able to go back this December!
Everything about this trip had God's fingerprints all over it. From coming in OVER my fundraising goal due to changes in plane ticket prices, to my dad deciding to come with me, to the smoothness of our travel and the absence of any sickness, we felt the prayers of our supporters every step of the way.
My dad and I joined the Saccsara family for their awesome Christmas ministry in the Andes. We traveled to 8 different villages over the span of four days, taking dolls for the girls, toy trucks for the boys, and panetón (Christmas bread) for everyone. I cannot imagine how Samuel and Rosa did it all alone last year! They are such hardworking, faithful servants, and it was a blessing to work alongside them! This year the ones who went to serve were Samuel, Rosa, Miguel, Pablo, Kusi, my dad and me, and we really enjoyed being a part of the team!
We worked out of the local church in each village, and presented the Christmas story via a short, simple skit in each place. The kids were incredibly attentive (especially since there were fun, vibrantly colored costumes involved), and lots of adults hung around to hear the story too.
I would like to share my favorite story from the entire week. The last village we went to was Villa Militar (where the new Quechua church is being built), a town not too far outside the city of Ayacucho. It was particularly hectic due to an overwhelming amount of kids who were all very excited to get their toys. Miguel handed a toy truck to a little boy, and the little boy asked me if he could also have a doll for his little sister back home. We had to be pretty strict about only giving one toy to each child (in order to conserve our resources and not start a riot), so I told him no, that the rule was "one toy per child." He thought about this for a minute and I moved on to give a doll to the next little girl, but he followed me. "Miss?" he said, "could I trade my truck for a doll for my sister?" With tears in our eyes, Miguel and I made the trade. The little boy thanked us sincerely. This little act of selflessness from a precious little 8-year-old is a little illustration of some big virtues that are borderline impossible for even some mature Christians to grasp.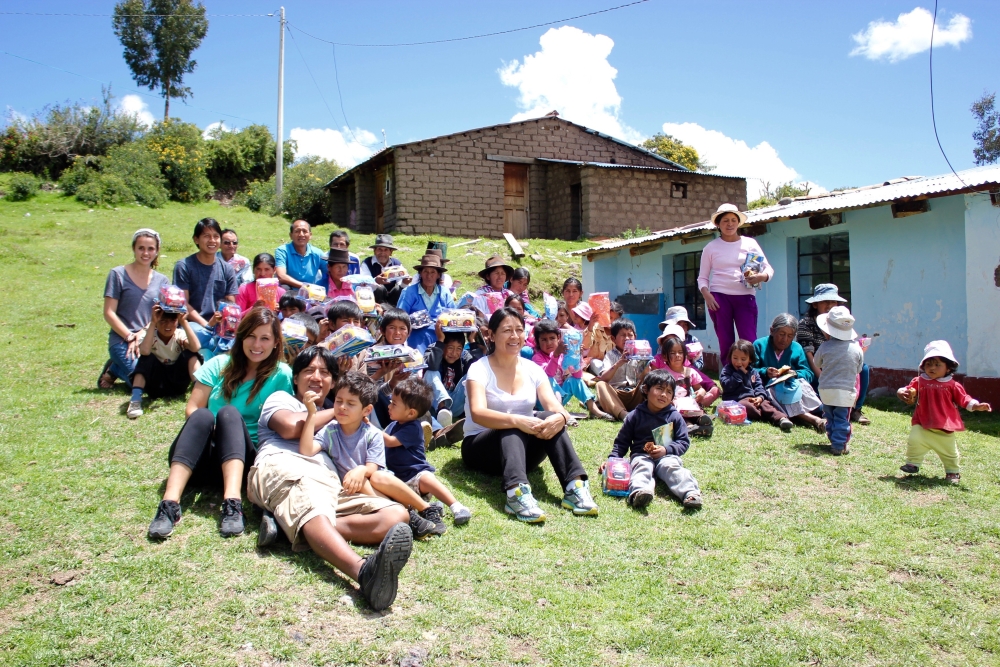 My dad and I were so blessed by this trip, and by everyone we got to interact with. God's faithfulness shone through every detail. Thank you to everyone who supports this ministry spiritually and financially! God does big things with your prayers and donations through the Saccsara family and through Runa Simi!
In Christ,
Faithe Robinson