In News
Maintaining Radio Stations in Llata
Thanks be to God who gave me the gift of being an electronics engineer so I can serve my brothers in Christ in this way.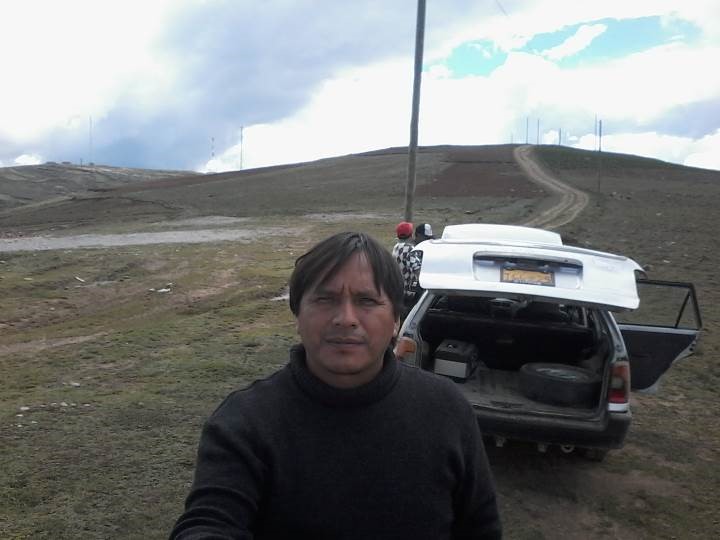 In the above picture we were at about 14,000 ft. above sea level and were climbing up to the radio towers and the radio transmitter on the top of the hill.  The car gave out and we had to walk.  This is Christian radio URVC, and broadcasts in Quechua.  These radio towers now broadcast the gospel message to thousands of Quechuas scattered over hundreds of miles over the mountains and into the valleys.
The men in charge of running the station and helping maintain it belong to a fraternity of pastors from the area.  They received the equipment by the grace of God and want to keep it the best they can for His glory.
In the town of Llata, at the studios, they record their radio programs on the computer and when they are ready and checked out with no errors, they are played over the radio.  They really need more computers to make more programs; there are always more young men who want to participate.  Whenever we are there we train some more men in programs.  Continue to pray for these men and the Quechuas of Huamalias.
transmitter at these altitudes and the audio equipment in the studios in the town of Llata hundreds of feet below.
Your prayers and gifts help make this ministry possible.
Dany Parado Jáuregui

Your tax deductible gift for this work can be sent to
Friends of Runa Simi,  P.O. Box 390593, Snellville, GA  30039 – For Dany and Sara Parado.
Or donate online.