Three Runa Simi Ministries Merge For a Bigger "Splash" in the Quechua World
During the  month of July, the "Faith Comes by Hearing" audio Scripture ministry partnered with the "Jesus Film" and "Puppet Ministry" to take the Gospel to the Ayacucho Quechua communities in Qoñani, Concepcion, and Pichari (jungles).  This successful outreach program was headed up by Alfredo Fajardo, his wife Margarita, and Nemesio Arango, along with some of the youth.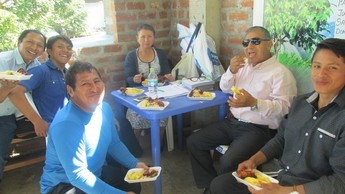 Alfredo was able to start 130 Audio listening programs, training the pastors and leaders to effectively lead their groups in listening and applying God's Word in Quechua.   During the day over 200 leaders studied "Faith Comes by Hearing", "Evangelism" and "The book of Hope".  In the evenings they reached out to the whole community to share the Gospel through the puppet shows and Christian Bible films.  Children, young people and adults accepted Jesus into their lives.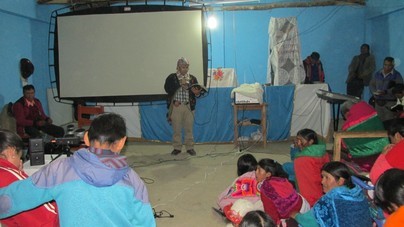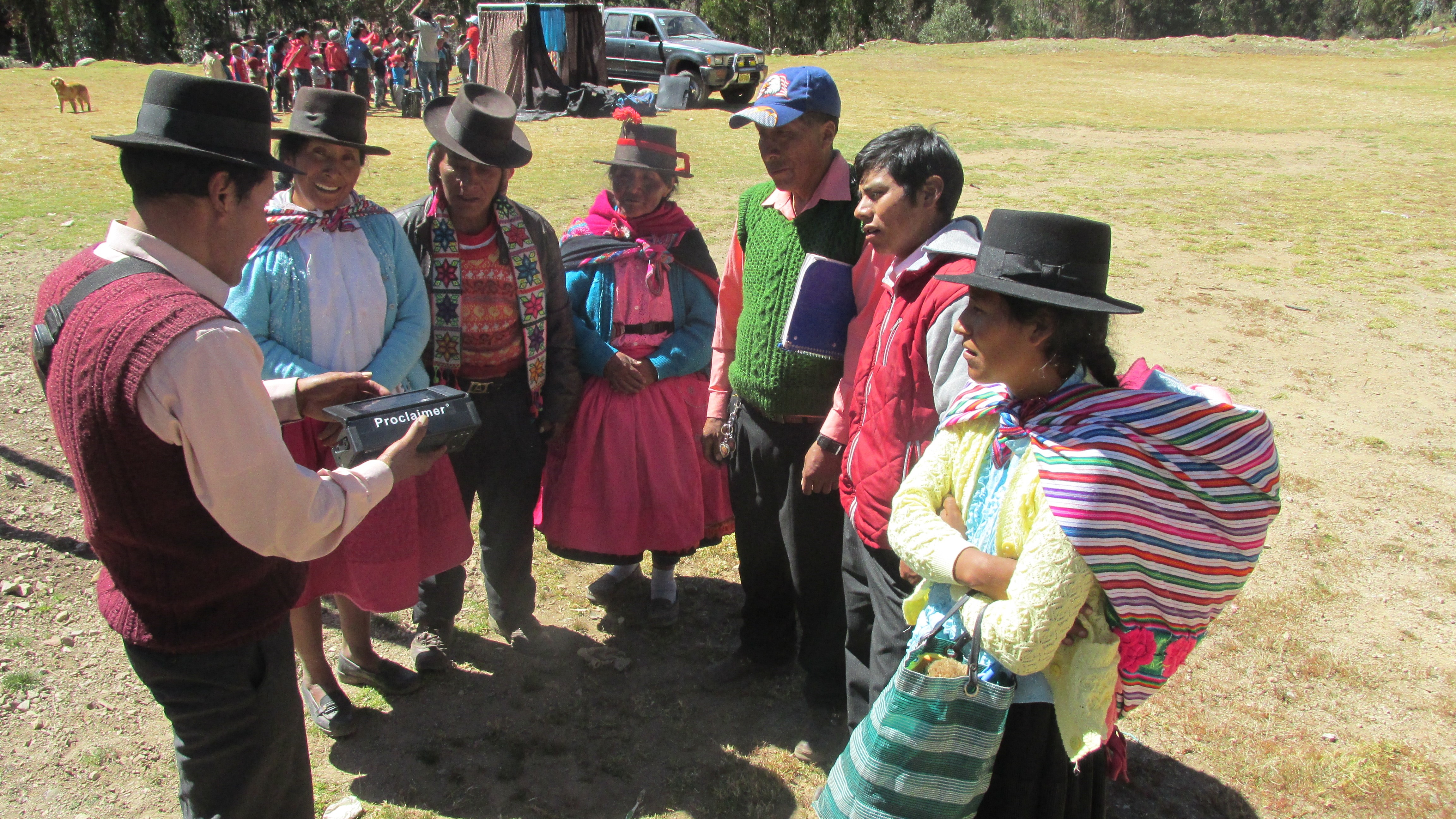 The following are a two testimonies from this month of outreach:
In Pichari, the jungles of Ayacucho, the Apanccoray family run a Christian broadcasting station, "Divine blessing" that spreads the Gospel in Quechua to the surrounding towns and villages.  Their son Ivan had rejected the Gospel causing the family a lot of grief.  Ivan accepted Jesus along with three others on the first night as a result of hearing God[s Word.  During the rest of their travel, Ivan had a big smile on his face and served the team in every way he could.  (Below with his family).
Note:
There are 5 radio stations in this area of Huanta and the jungles of Ayacucho. All are proclaiming God's Word in Quechua with the audio scriptures (Genesis to Revelations) recorded in Romulo Saune's voice. Many are coming to know the Lord through the radio broadcasts. Many of the old timers still remember Romulo.
In Qoñani, this older couple, Hilario Mendoza and his wife, were moved to tears as they hugged Alfredo. Alfredo had not been able to return to this distant area for 18 years!  Way back then, their church had received the audio New Testament on cassettes. God's Word was powerful and the churches have multiplied. In Qoñani, the Runa Simi team attended their yearly "Spiritual Festival". Over 100 pastors and group leaders attended from dozens of churches around the area. In the evenings they again shared the Gospel with the non believing community and many accepted the Lord after seeing the puppets and Genesis film. Most had never seen a film in Quechua. Twenty church groups received "Proclaimers" with the complete Bible in Quechua. We know that they will love having the Old Testament audio in Quechua. It will help the churches grow even more!