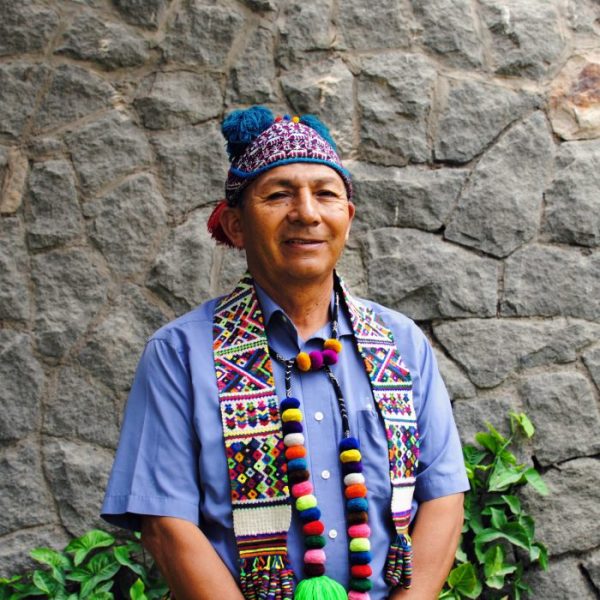 Alfredo Fajardo co-founded Runa Simi in 1983. He has worked with Runa Simi since the organization's inception and has served as both vice-president and president. He was also present when Romulo was killed by the Shining Path in 1992.
Alfredo is an Ayacucho Quechua speaker. He first heard the Gospel in 1980 at an evangelistic crusade in the city of Ayacucho.  The crusade was organized by Romulo Sauñe who had recently returned to Peru.  Alfredo's girlfriend Margarita, who was a believer, was helping out at the crusade.  She was urgently praying for Alfredo.  Alfredo accepted Christ a few months later as a result of her prayers, visions/dreams, and the testimony of believers.  He left his secular job and began to work for the Lord.
In 1979, Romulo returned to Peru with the complete recorded New Testament in Quechua.   Alfredo began to help him distribute the audio New Testament to the Quechua churches and continues to do so today, over 30 years later.  The complete Audio Bible in Quechua now goes out to churches and family groups on the "Proclaimer" (solar powered, digital, loud speaker box) in different Quechua dialects.  For many illiterate Quechua speakers, this tool is the only access to the scriptures. Alfredo is in charge of the distribution and training in the Peruvian states of Ayacucho, Cuzco, Apurimac, and Puno.