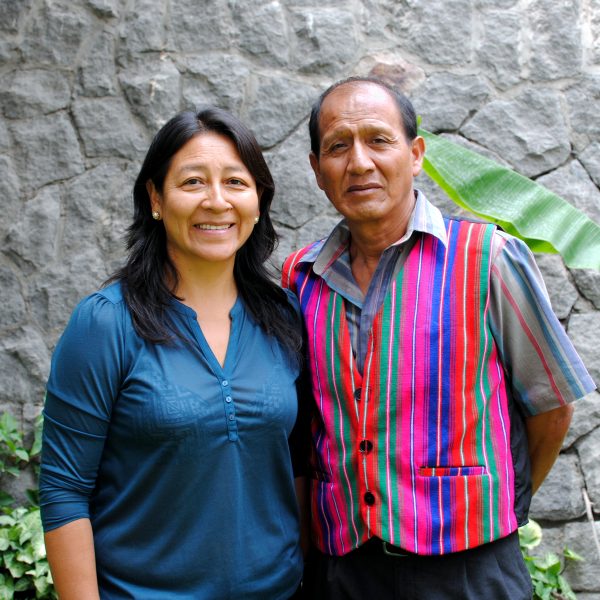 Fun Fact
Samuel Saccsara was a professional musician. He plays the guitar, quena, charango, and accordion expertly.
---
As a young boy in the city of Ayacucho, Samuel Saccsara experienced the spiritual war between the Gospel and the witchcraft traditionally practiced by his culture and family. His father, who once worshiped the devil, became a Christian and raised Samuel in the Church. After Samuel met his wife Rosa, the two young believers had to escape their home town because of terrorist threats. After arriving in Lima, Samuel and Rosa worked for the Scripture Union on the coast. In 1989 they were invited to join the Runa Simi team as full time missionaries.
Samuel is the director of Runa Simi's communications ministry. Originally he used his musical gifts to help others produce Christian music in their own languages. Today many things are produced in the Runa Simi recording studio including radio programs and other audio visual materials in different languages of Peru for evangelism and discipleship.
Samuel has also been trained by the "Precepts" ministry and is a Bible teacher. He teaches inductive Bible courses, workshops on creating Radio programs, and workshops for scripture promotion using audio and video. Over the years, Samuel, his wife Rosa and three children have traveled throughout the Peruvian Andes teaching the Scriptures and building up the Quechua Church.